Date: 10 Mar 2017
Hi,

Today, I have some very interesting news to update you on.

We have been updating our web pages, and it might be worth having a quick look at Walt Technologies' website.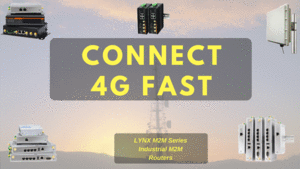 We have spent the best part of the last two months perfecting the best 4G M2M routers in the market. We have managed to get the costs down as the cheapest, best featured 4G routers in the market today, providing unbeatable value to Australian customers. In some quantity, the miniCOMM retails for under US$200. Read more about that below.
Breaking News : Walt Technologies have signed a distribution/p
artnership agreement with Friendly Technologies, who are considered the leader in remote device management globally. They have over 10M devices under management today. For Device Makers, we have best of breed (OMA-DM & LWM2M) embedded clients. Read more about it below.
Setting up for doing business in the digital, always connected age - TODAY. The last section below details some of the secrets I have uncovered and have been working with. It is to give you a glimpse of some of these new techniques.

I have been requested by a few of the tech and design/developer companies in ANZ, and in APAC to look at distributing/representing some of their products/designs and innovations. I'm happy to report that coupled with some of the new digital marketing techniques and the extensive reach of Walt Technologies in ANZ and APAC, we are busy setting up partnership programmes for these organisations. Contact

This email address is being protected from spambots. You need JavaScript enabled to view it.

for more details of this offering.

Read more about these topics below.
---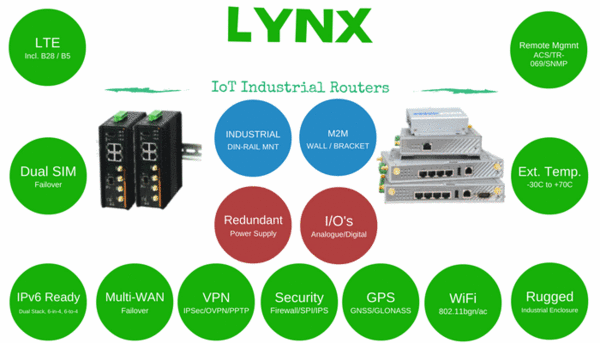 The portfolio of 4G Routers includes all the features you can imagine in an M2M Router, and we have the best prices in the market. Contact us for more detail.

For any of the above, for more detail, or to know more about the options, please > This email address is being protected from spambots. You need JavaScript enabled to view it. 

This email address is being protected from spambots. You need JavaScript enabled to view it.
I am excited to announce this partnership, as Friendly Technologies' portfolio of remote device management encompasses the entire ecosystem of device management protocols.

The platform can be installed on client premise equipment, or clients can utilise a Cloud-based remote device management platform. This is an extremely flexible solution for all your remote device management needs.

This platform is used by Tier 1, Tier2, Tier 3 Telecoms companies globally, and by ISPs. Enterprise customers and customers with remote device management needs are also active users of this platform.

For Device Makers, we have embedded clients.

Friendly's Lightweight M2M (LWM2M) embedded client is designed for management of constrained IoT and M2M devices and sensors. Friendly's LWM2M client has a notably small CPU and memory footprint designed specifically with the IoT concept in mind, and it targets LTE Category 1, Category 0 and Category M devices. 

Friendly's OMA-DM Embedded Client is designed for devices with more resources and additional requirements. The OMA-DM embedded client is ideal for device manufacturers and mobile carriers, and allows the deployment of embedded clients for device management and support—specifically for devices that execute a Linux/Android OS, such as dongles, gateways, 4G routers, healthcare and security devices, and cars.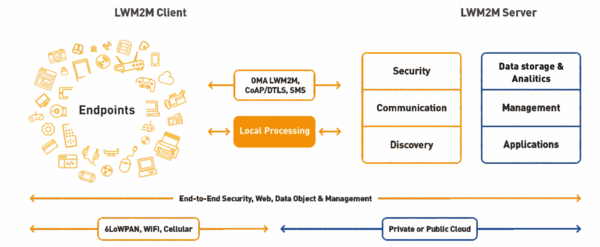 See Friendly's introductory video here:
 
The most comprehensive portfolio of remote device management protocols is detailed in the architecture diagram below: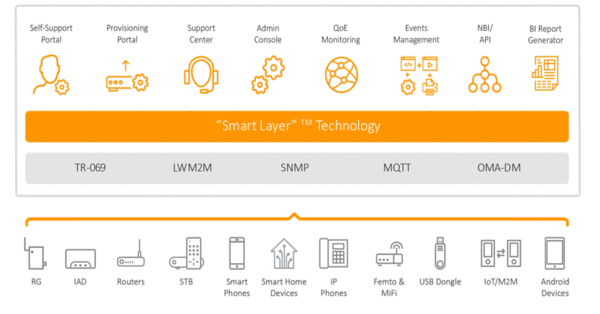 Need more detail on this product >

This email address is being protected from spambots. You need JavaScript enabled to view it.
 This email address is being protected from spambots. You need JavaScript enabled to view it.
---
I have been spending the last few months researching Digital Marketing and doing business online. Love them or hate them, social media platforms have come along in heaps and bounds, and are here for the foreseeable future.

The world is changing at an even faster pace, today we have Uber, AirBnB, Facebook, Instagram, and many other organisations that have come out of nowhere and upset the balance of how we've been used to doing business.

One thing is for sure, if you don't change, adapt, get with the programme, the old way of doing business, you're going to fade away. Like Kodak and many others that have faded away into obscurity.

I found a few handy tools online, and one of them was Russell Brunson's book on DOTCOM Secrets, revealing many of the techniques I have learnt today.

The book below is for free, see below intro video for more detail.

This is handy for any business, large or small, professional or part-timers.


In the next episode of this email series, I will expand a bit more on my digital assets that I use and the tools that I employ. Some of this may be very helpful for the few of you wanting an edge on the market.

Talk to me if you'd like more assistance on these topics. 
This email address is being protected from spambots. You need JavaScript enabled to view it.
This email address is being protected from spambots. You need JavaScript enabled to view it.
---
Sean van der Walt 

 
Mobile: +61 (0) 408 306 547
Email: https://walt-tech.com.au/index.php/contact
URL: https://walt-tech.com.au/ | https://redlinx.net.au/ | https://lynx-tracking.com.au/

Social Media Contacts - Please follow these for more up to date info
Walt Technologies Channels: 




LYNX Tracking Channels:      




RedLinX Channels:               



[  Copyright 2017 - Walt Technologies Pty Ltd  - All Rights Reserved]